October 4, 2015
Markward Inducted as Vice President of SIOR*
admin / Industry News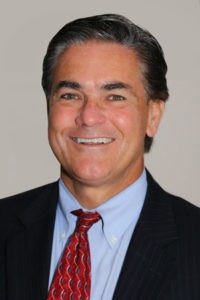 Chicago, IL—The Society of Industrial and Office REALTORS® (SIOR) recently installed its 2015-2016 officers during its Fall World Conference in Chicago, IL.
Allen Gump, SIOR, CCIM, Dallas, TX, assumed office as SIOR President and Geoffrey Kasselman, SIOR, LEED AP, Chicago, IL, became President-Elect, and will assume the presidency in 2016.
Del Markward, SIOR, Allentown, PA, took office as SIOR's Vice President. After serving a one-year term as Vice President, Markward will serve as President-Elect for a year and then step into the presidency of SIOR in the fall of 2017.
Jack Whalen, SIOR, CPA, Los Angeles, CA, also began his two-year term on the Board of Directors as Treasurer.Robert Horn Jr., SIOR, Great Rapids, MI, began his two-year term on SIOR's Board of Directors as Membership Council Director.
The following Regional Directors also took office to serve on SIOR's Board of Directors: Canada Regional Director –Joe Almeida, SIOR, Mississauga, ON; West Regional Director – Daniel Doherty, SIOR, Las Vegas, NV; Northeast Regional Director – Dennis Hennessy, SIOR, Syracuse, NY; Great Lakes Regional Director – Norman Koury, SIOR, CCIM, Cincinnati, OH; and South Regional Director – Nimrod Frazer Jr., SIOR, Montgomery, AL.
In addition, Mark Duclos, SIOR, Hartford, CT, will continue serving a two-year term as Speaker of the Council of Chapter Presidents, and David Liebman, SIOR, JD, LEED AP, Chicago, IL, will also continue serving a two-year term as Speaker-Elect.
SIOR World Conferences are held every fall and spring, and have long been considered the most important events of the year among industry leaders. These conferences are designed to help attendees build strong relationships with other SIOR, industry colleagues, and exhibitors, while enhancing their knowledge of the latest trends.
*Headquartered in Washington, DC, the SOCIETY OF INDUSTRIAL AND OFFICE REALTORS (SIOR, www.sior.com) is a global professional organization that certifies commercial real estate service providers with the exclusive SIOR designation. Individuals who earn their SIOR designation adhere to the highest levels of accountability and ethical standards. Only the industry's top professionals qualify for the SIOR designation. Today, there are more than 3,000 SIOR members in 630 cities in 34 countries.