May 1, 2015
Growth Opportunities Abound in Eastern PA
admin / Trade Article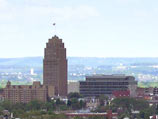 It wasn't long ago that Billy Joel penned a song that described an area out of time and beyond use. "We're livin' here in Allentown," he wrote, and though the words are still the same, the context today is totally different. The sense of abandonment has been replaced with opportunity.
The Lehigh Valley is centrally located, possesses a well-trained labor force and enjoys a lower cost of business than nearby cities like Philadelphia and New York.
Allentown has long been synonymous with Eastern Pennsylvania, but both are changing their image. Now, Eastern PA is where people are choosing to live and raise families. For them, it is a quality of living issue: affordable homes, ample infrastructure, un-crowded retail centers and proximity to jobs or family in New Jersey and New York.
Around Allentown lie communities such as Bethlehem, Easton, Nazareth and Hellertown that form the heart of the Lehigh Valley. These former slate, coal and steel towns once reflected despair in what has been disparagingly referred to as 'Pennsyltucky.' Today, they are flourishing with development, investment and prosperity. For Ann Kline, Senior Vice President of Markward Group, it has been refreshing and challenging. "We are providing detailed information to a variety of investors and companies looking for opportunities in the Lehigh Valley. It's no secret that this area has many good qualities that can help make businesses successful."
One of the fundamental theories of economics, supply and demand, is behind the region's resurgence. Housing costs in areas close to New York City and Philadelphia have driven people to look farther away for a place to live. Regulatory actions like New Jersey's Highlands Act have stifled growth and limited supply. Many developers, and subsequently homeowners, have moved west into Eastern PA along the interstate highways, spurring growth in these areas. These moves have triggered a sequel to that familiar song and helped to give it — and the region — fresh life.
'Build it, and they will come'
Historically, need and investment were the engines that created businesses. The availability of jobs subsequently caused employees to look to live close to their employer. But in Eastern Pennsylvania, these traditional roles have been reversed, as business follows on the heels of a strong residential base and high quality of life.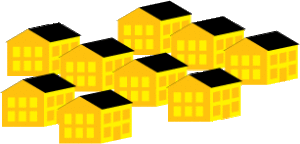 Plentiful and affordable residential housing has brought a boom in workers relocating from New York and New Jersey. These transplants still work in New York or New Jersey, but that trend may be changing. Many of these residents are decision makers or influencers for their employers. Now, they are looking to bring work closer to home – literally – and the marketplace is perfectly positioned to make this possible. A strong supply of reasonably-priced office and warehouse space, coupled with a good distribution location for the eastern seaboard and a workforce of quality white- and blue-collar workers, makes it easy to justify moving a business to Eastern PA.
So, to improve the bottom line personally and professionally it may pay to change the trend and work where you live. As they say, "demographics are destiny," and all signs suggest that commercial real estate is a practical choice in Eastern PA.